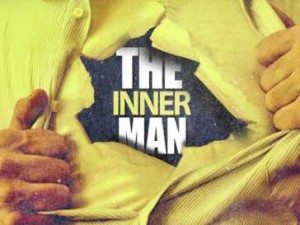 When I first launched my healthcare marketing firm I made a lot of mistakes. I'm grateful for what they taught me, but I've also had to choose not to let those mistakes keep me from reaching my maximum potential as an entrepreneur.
Because if I had listened to my mind, I'd never have made it this far.
They say a mind is a terrible thing to waste. I say it's a terrible thing to listen to.
Here's why: you are not your mind.
I'm not sure who said this first, but this popular mindset principle is drowning in truth. And it's one you need to embrace.
But first, let's identify your mind.  You know, that voice in your head asking you, "Where the heck is she going with this?" Or the voice that shouted, "Truth! Whose truth?" when you read the words "drowning in truth." Or the voice that said, "I don't have a voice in my head."
That! That is your mind.
And just like the Geto Boys sang…your mind is playing tricks on you. Actually they sang, "My mind is playing tricks on me," but it doesn't read as well.
You get the point. You can't totally trust your mind. It has to be renewed.
Mistakes and Missteps
Now, I'm going to share one of my most dreaded memories as a newbie entrepreneur. The memory of this incident literally makes me shudder. In fact, I think I've started to block out portions of the event and may not fully recount this as it was, but I'll try.
It was my first "big" sales presentation. I was meeting with the CEO of a big dental chain. This meeting represented nearly $30K in business for me if I could close the deal. I was terrified.
So to compensate for my terror, I over-prepared.  I say "over-prepared" because I prepared so much that I went far beyond the scope of our intended meeting in terms of why he wanted to hire me. And being that I was so prepared to cover soooo much, I pretty much vomited everything (and the store) on this CEO in our meeting.
I spoke too much, didn't listen enough, overstepped my boundaries, and miraculously managed to save  little face before it was over walking out with a contract for $5K. But, we never did business again.
It was a major #FAIL.
For weeks afterward, my lovely little mind would replay the horrific sequence of events as though I was stuck in an Edgar Allen Poe story. I walked around my parent's house sighing with despair, and yelling at myself (out loud) for talking too much. I'd clench my teeth every time I thought about how I asked for the sale.
It was especially bad right before bed. That is when my mind would really kick it up, and keep me from falling asleep for at least an hour, while I was trapped in the confines of my thoughts.
My mind was running in high gear, just reinforcing that this was the beginning of the end for me, and that I better start looking for another legal job pronto. It wanted me to believe that I couldn't cut it as an entrepreneur. That I didn't have what it takes.
It was wrong.
But what if I had listened?
This is why you have to learn to identify the difference between you and your mind, and then you need to learn how to renew it.
Your Mind is Mean; It's a Bully
I've rarely met or coached an entrepreneur who doesn't have a mean mind. They may not be willing to admit it, but deep down they know their mind is asshat.
Cloaking itself with fear, doubt, self-loathing, self-defeat, and anxiety your mind just loves to push you around.
As an entrepreneur you can't afford to let it.
If you are going to succeed in business you have to put your inner bully in place, or it'll hold you back forever.
The Bible says we've been given sound minds. We have peace, self-control, and power. And to top it all off, it's chock full of the fact that God loves you beyond measure.
This only bolsters the notion that you are not your mind, because the sound-minded, peaceful, powerful, and loved you would never believe, or talk to you, the way your mind does. This is why your mind must be renewed.
It requires awareness. It requires reprogramming. It requires practice. But, here is a good tip for starters.
The next time your mind tells you: you can't, you shouldn't, you won't, you aren't, you'll never, or don't.
Thank it for its opinion, focus your mind on the presence of God, and tell it: you are more than a conqueror, you will not be condemned, you are bold and confident, you have all you need to succeed, you can do all things through Christ who strengthens you, and you are beloved child of God.
And if it tries to talk back, just tell it again. Eventually, it will see things the way they really are.
{ 11 comments }