$27 MINI BIZ-BOOSTING WORKSHOP – Click Play To Watch The Video Below



ONLY 10 SEATS LEFT AS OF 6/21
This is a 1 – 1.5 hour, 20 person, group coaching program designed especially for entrepreneurs seeking to get top-notch personalized training on a shoe-string budget. Includes LIVE Q&A session + a private Facebook group for discussion and support.
Every entrepreneur I know wants to figure out how generate even more sustainable revenue. But no matter what type of business you are in, unless you have absolute clarity about your primary profit center, your ability to generate income will be limited.
I started collaborating with Marlee to see if she could help "pave a clearer path" for me and my business. I was struggling with what direction I wanted to take with my business, so I figured that collaborating with someone else who knew what she was doing would be good for me and my freelance writing career. And, wow, did she deliver! – Christina Crowe
If you're going to increase your business revenues you've got to make sure your operating from a strong foundation. You've got to determine whether or not you're offering a profitable product or service that provides specific results for your ideal customer. You also need to make sure those results meet a specific want or need that your ideal customer is willing and able to pay you for. It's only when you're clear on those things, that you can offer your products and services in a way that leverages your strengths and generates sustainable income, so that you build a business you can enjoy.
BY THE TIME THIS MINI WORKSHOP IS OVER, YOU WILL KNOW:
-          How to make sure you're offering a profitable product or service (or how to create one if you're not)
-          The 6 primary profitable business models you can use to generate income online and which is best for you (Plus, I'll explain why a blog is not a business, but how it can help you build one – no matter what industry you're in)
-         How to test your business ideas with very little investment, how to get testimonials when you don't have any clients yet, and how to make your first $1000
HOW THE MINI WORKSHOP WORKS:
This is a virtual workshop environment. All workshops are held using a teleseminar service that you can access by phone, via the Internet, or Skype.

Step 1: You sign up by using the link below
Step 2: On the day of the workshop you can call in by telephone, skype, or view the live webcast of the workshop.
Step 3: We cover our workshop content. You get to ask questions, I'll give answers. You get an action sheet to help you implement.
Step 4: Within 48 hours you'll have access to the recording, a transcript, and we'll already be connecting in our private Facebook group.
Please Note: Long distance or International rates apply as required by your phone company and calling plan. If you must use a phone and you don't have a long distance or International calling plan, you can purchase a low-cost calling card to cover the minutes.
DATE OF THE WORKSHOP:

Wednesday, June 27, 2012
TIME WE WILL COVER IT:

8pm – 9:30pm EST  or depending on your time zone: 7pm – 8:30pm CST, 6pm – 7:30pm MST, 5pm – 6:30pm PST
Or, check this time converter if you're overseas.

THE FINE PRINT:
This workshop is limited to 20 participants. Your privacy is of the utmost importance, so the things we discuss will not be openly discussed outside of our private Facebook group. This also means it's important for you to respect the privacy of other group members as well. The tuition is non-refundable. Once you've registered you've committed to that one spot. If however, you discover that you cannot participate before June 27, you can sell your spot to someone else before the first session begins.
If you want to participate, but can't attend the live call, you can submit one question before the session to me via e-mail and I will try to cover it during the Q & A session depending on the number of live questions we have at the time of the call. You will still receive the recording, transcript, action sheet, and access to our Facebook group.
I'M IN! WHERE DO I REGISTER? 
To grab your seat for $27 use this button below.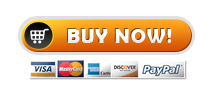 Your payment registers you in the program immediately. I'll send you a welcome email right after, confirming your registration (usually with 24 hours).
The last day to register for this program is June 25, 2012.
I THINK I WANT TO DO IT, BUT I HAVE A QUESTION:
I'm happy to answer any questions you might have, or chat with you to see if this will really meet your needs. So, if you want to ask me a thing or two email me at marlee @ marleeward.com with your thoughts and I'll see if I can help.

I knew Marlee was very savvy, but she really blew my mind with some of her suggestions. I was forced to look at some of my short-term strategies and realize that they were really not viable for my long-term goals.
I felt that defining the thing I'm most passionate about and making that the focus of my work was definitely the most valuable lesson I took away. I came away feeling very good about it and feeling like I had an actual solid destination that I could realistically move towards. -John Garrett, comic artist, web designer and programmer at Hypertransitory.com.
By the way, I honestly don't know if I'm going to do this again. But if I do, you'll have life-time access to future workshops in this series for $27.  And what you need to remember is that sometimes it only takes one insight, one idea, or one conversation to help you shift things in the right direction. This could be exactly what you need.

Can't wait to connect with you soon!
Marlee