Are You Setting Yourself Up for Failure in 2011?
The Road to Hell is paved with Good Intentions
Hope abounds. Aspirations are high. The opportunity for a clean slate breeds refreshment. It's the dawn of a New Year. You are going to make major strides this year. You are going to take your business to the next level. You are going to be even more productive than you were in 2010. And, you are going to get into those damn skinny jeans!
2011 is going to be your year, and you've got your New Year's resolutions on paper to prove it!
Oh please! Gimme a break! Save yourself the heartache and frustration. Your enthusiasm is endearing, but the truth will serve you much better.
The Truth and Nothing But the Truth
Despite your resolve to see your resolutions through in 2011, studies show that only 75 percent of you will maintain your resolutions – for a week. And after six months, only 46 percent of you will be on track.  The truth is New Year's resolutions are easy to make and easy to break. If you are going to make any lasting change in your business and in your life in 2011, you need a whole lot more than stinkin' resolutions.
You Don't Need Resolutions. You Need Goals – On Steroids!
There are a multitude of reasons why resolutions end up in the pool of failed aspirations. But the primary cause of resolutions gone bad is that they merely state your intention to achieve something.
And, the problem with putting your intentions down on paper is that intentions are concepts of the mind. Intentions are thoughts and hopes. As such, there is a big gap between intention and action.
Let's say one of your New Year's resolutions is to make your online business more profitable in 2011. This kind of New Year's resolution is doomed to failure because it lacks specificity, detail, and a deadline. With this kind of New Year's resolution you can't get any traction. You are running on ice without cleats! Ouch.
Creating Kick-A$$ Goals
To increase the likelihood that you'll create lasting change in your business and your life in 2011, you need ironclad kick-a$$ goals! The following is a formula I've created for developing kick-a$$ goals:
Step One: Write down 3-5 goals you want to achieve in the next year.
Step Two: Start each goal with the word "I" followed by an action verb. For example: I earn, I weigh, I live…
Step Three: State your goal as though you've already achieved it.
For example, write down: I earn $7,000.00 each month in my online business by March 1, 2011.  Writing your goals this way helps your mind accept your goal as truth. It serves as both a motivator and encourager for your subconscious mind.
Step Four: For each goal, identify and write down all of the obstacles you may face in trying to achieve this goal. Then, brainstorm potential solutions to each problem.
Step Five: For each goal, identify the skills and knowledge you need to reach your goal.
Step Six: For each goal, identify key people, events, and resources that you should engage with to help you carry out your goal. Also, brainstorm the things YOU can do to earn the help of these people, events, and resources. Be a go-giver!
Step Seven: Deconstruct your goal. Write down each and every step you must take to achieve this goal. Start from the very beginning and recognize that no step is too small. Then, give each step a deadline for completion.
For example, if your goal is to lose 5 pounds your first step might be to empty all junk food from your home by January 5, 2011. Step two may be to create a healthy meal plan each week and follow it for one month by January 7, 2011. Step three might be to walk on the treadmill for 30 minutes every day for one month by January 10, 2011, and so on.
Step Eight: Apply the SMART principle to each goal you set.
SMART is a mnemonic device developed to help you set Specific, Measurable, Attainable, Realistic and Timely goals. Use these principles as a checklist for each of your goals. Be sure your goals are detailed, and that you can measure your rate of success. Review your plan for reaching each goal, and ask yourself if your goal is reasonable. Most importantly, give your goal a deadline before it self-destructs.
Lather, rinse and repeat this method every time you set goals you desire to achieve.
Critical Keys to Kicking-A$$ in 2011
Don't bite off more than you can chew. Create goals that you can reach if you push yourself. Don't set ten enormous goals that create anxiety or self-doubt. It is better to create five manageable goals and reach them, than to set ten unmanageable goals and reach one. The former builds your self-confidence and the latter tears it down. Personally, I aim to set and reach three goals at any given time.
Maintain a positive mindset, and practice being present and fully engaged. Seeing your goals through to the finish takes determination, discipline, and dedication. Be kind to yourself in the process and you will accomplish much more than if you are being overly critical of yourself. Give all of your time, attention, and energy to whatever you must do day by day. Intense focus creates incredible results.
Lastly, prioritize your goals. Decide which one goal will create the biggest positive impact on your life and begin with that one. Organize your goals in the same fashion from most important to less important.
Hell's Got Nothing on You in 2011 – You've Kicked Intentions to the Curb
By now you should have a very detailed plan of action for reaching your goals in 2011. Take this plan and build your daily to-do lists around the action steps you've set forth. Revisit your goals frequently and cross off the steps you've completed as you go. When you do this, you will experience a sense of accomplishment that builds on itself and creates self-motivation.
Remember to be flexible. Life will throw unexpected curveballs your way. You may find yourself derailed at point or another. It's okay. Just get back to your plan, make adjustments, and keep moving. If you create SMART goals, a plan for achievement, and take action every single day you will be well on your way to making 2011 your best year yet!
So tell me. What's your biggest baddest goal for 2011? Leave a comment and let me know!
P.S. If you subscribe to any of the resources on my site, I've got a subscriber-only goodie coming your way in 2011. If you haven't subscribed yet, NOW is the time!

Check these out:
How to Uncover Your Purpose In Life: Find Your Sweet Spot! – FREE E-COURSE
How To Become A Young, Sassy, & Smart Female Entrepreneur – Online
The 7 Secrets of Success in Online Entrepreneurship for Women
Access to upcoming release of a Girls Guide to a Kick-A$$ Online Biz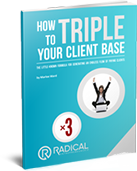 Enter your email to get your FREE marketing guide and training now.