Facebook Marketing Secrets So Good I Can't Believe I'm Sharing Them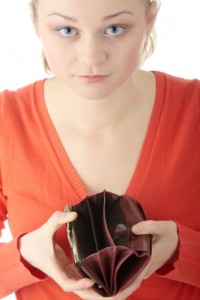 Do you know what the biggest problem is with business owners seeking to leverage the Internet to market their businesses?
They want to get everything for free.
They want free exposure. They want free traffic. They want free leads.
And while the Internet is a great place to leverage free marketing channels, for most people, relying on free to grow your business means you've committed to the long, slow, and exhausting road to generating income.
The truth is even "free" marketing isn't free.
It takes enormous amounts of time, effort, and energy to consistently implement free marketing tactics that generate real results.
So while you think you're saving a ton of money by spending hours and hours doing "free" marketing stuff, you're actually investing the value of your time with every hour that passes.
What's more sobering is that as competition online increases, the value of getting the attention of your target market increases as well, but your ability to capture it wanes (especially if you're playing on the free playground).
This is why I'm a huge proponent of paid advertising. Not only because you can specifically target the people you know you are meant to serve in your business, but because you can also measure your success directly through your return on investment.
And…if you execute a paid marketing campaign properly, you can generate highly-qualified warm leads OVERNIGHT.
Today, I'm going to show you how to do this using pay-per-click advertising on Facebook.
How to "Crush It" With Facebook Advertising
Many-o business owners are in quite a tizzy over a recent revision Facebook has made in the number of fans who see the status updates of fan pages they follow.
Prior to this update, 16 % fans typically saw any given fan page's status updates.
And while this isn't epic, if you had enough fans, this percentage was significant enough to generate virility of popular posts which would expand your reach and grow your "likes" organically.
But all good things must come to an end (and Facebook has to make money), so as of September 2012, Facebook announced a change in their algorithm which (for some) has caused a decline in the number of fans who see organic fan page posts.
Rumor has it the average percentage of fans being reached after this update is around 6%.
Unless…drum roll please…you're paying for advertising.
Don't Just Pay to Play, Pay to Win
Now while most business owners leveraging Facebook for free are miffed at Facebook for trying to make a buck, I think it's a great opportunity for you to start squeezing out all the value Facebook has to offer you as an entrepreneur.
Many people with the wrong mindset simply won't pay for advertising, which means competition for paid placement in your industry may not be too stiff.
And, if you're advertising on Facebook, you'll not only benefit from the paid results you generate, but Facebook's algorithm will give you more general reach to reward you for your investment.
I see this as win-win.
Having said all this, there is a right and wrong way to run a Facebook ad campaign. If you're not careful and fail to apply the right principles, you can easily end up discouraged and out of a few hundred bucks.
I'm going to help you avoid that, but it won't be without cost. If you are going to make what I'm about to share with you pay you dividends, you're going to have to be willing to make an extremely modest investment in your own business.
Cool? Now, listen up.
Squeezing the Cow Pie out of Every Dollar You Invest in Facebook
Before you can really leverage your advertising efforts on Facebook, you have to make sure you have basic fan page success principles in place. If you need help with the fundamentals, here are some highly recommended resources to get you started on the right foot:
How to Create The Perfect Facebook Fan Page, 2012 EDITION
Facebook Fan Pages: How To Create and Promote Yours (Video)
5 Facebook Posts That Spark Massive Engagement
The Facebook Dirty Dozen (Part 1)
The Facebook Dirty Dozen (Part 2)
Make sure that you take the time to put best fan page practices in place, or else everything that follows won't be nearly as effective for you.
And, remember that this is social media.
Social media is about being social; it's about interacting with your fans on topics that interest them. It's about giving your fans content that they enjoy, and find useful.
Don't advertise or engage on Facebook expecting to make sales.
You are not buying sales with Facebook ads (although there may be exceptions). Instead, you are buying the opportunity to grow a relationship with a person who has shown an interest in what you are about.
Honor that.
Treat your relationship with your fans on your fan page like you would a friend you care about, and the rest will fall into place.
Once you've established your best practices, it's time to start leveraging the power of Facebook ads.
If you need to learn how to create a killer Facebook ad, here are fantastic references for that:
3 Common Facebook Ad Mistakes Everyone is Making
6 Tips to Improve Your Facebook Advertising Results
9 Facebook Ad Expert Tips to Create Bigger Results with Your Facebook Ads
As you create your ads, remember that your image and headline are everything. It's believed that 70% of your ability to generate low-cost clicks is based on selecting the right eye-catching image for your advertisement.
You also have to maximize the limited space you get for writing a headline, which means there is little room to be clever. Instead, you need to speak to the immediate interest of your target audience in 25 characters or less, and with Facebook less IS more.
At this point you're ready for the insane formula I've created to get the most bang for your buck with Facebook ads.
Remember, this formula requires that you have the basics down pat, and that you find the best ad format for your audience.
When you first start you are going to have to test your ads to see what works best. Every audience is different, so realize that what you see working for other people may not work as well for you.
Know your audience, find their triggers, and focus on identifying what works for your fans and fan page.
Once you've created an ad that pulls clicks at a fair price (look for a CTR of .05 or higher, and a cost of $0.35 or less per click), implement the following formula to skyrocket your lead generation effortlessly.
This Formula Is Likely Worth Thousands of Dollars and I'm Giving it to YOU FREE
These are the tools you will need:
A compelling landing page with an opt-in form provided by a reputable email marketing client
A Pagemodo pro account to create custom "tabs" or "apps" on your fan page
A pre-tested ad that converts at a low-cost per click
The first thing you will need to do is create a landing page on your website with an opt-in form.
Make sure your opt-in form is clear and easy to read. Create a specific headline that states the benefits of your opt-in offer, and make sure that your offer will stand up to the claims in your headline. This is about serving others, not collecting email addresses.
Then, activate your Pagemodo account.
Once you're in, select the "new tab" button to create a custom landing page within Facebook that you drive your pay-per-click traffic to (see screenshot below).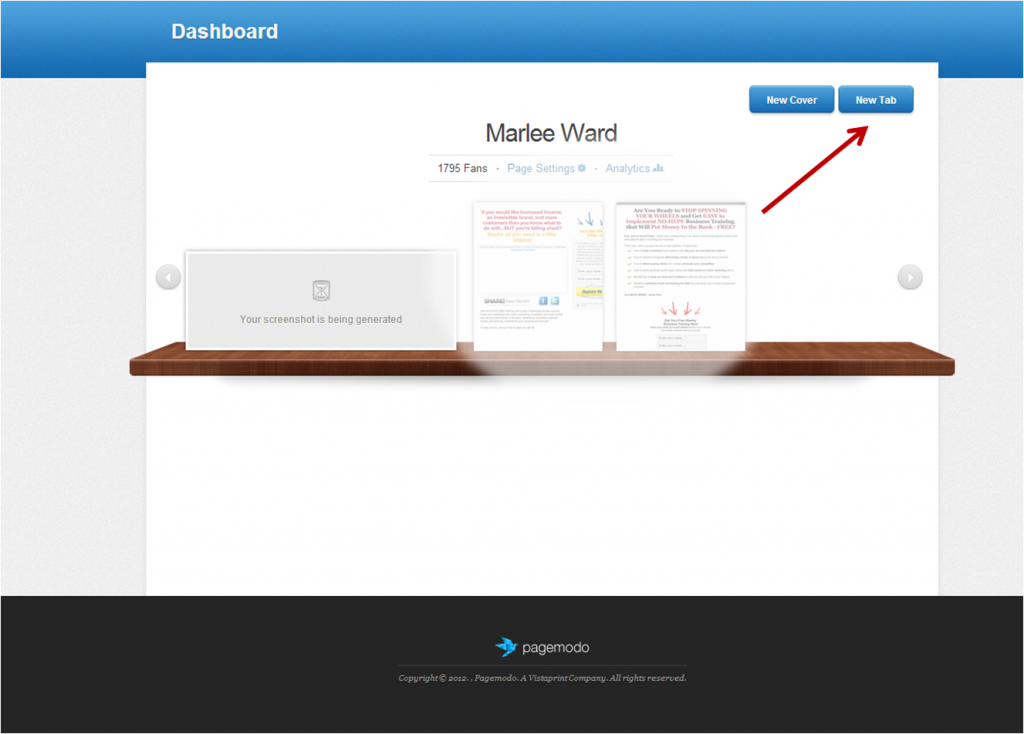 This is VERY important.
When people are using Facebook, they don't like to leave the site, and while moving people to an external website can work to covert clicks into opt-ins, opt-in rates are much, much higher when you keep people inside Facebook.
When I switched from using an external page to a Facebook page using Pagemodo, my opt-ins increased by a multiple of 5!
On the next screen inside Pagemodo you will want to click the "Simple" tab in the navigation bar, and then select the "iframe" template.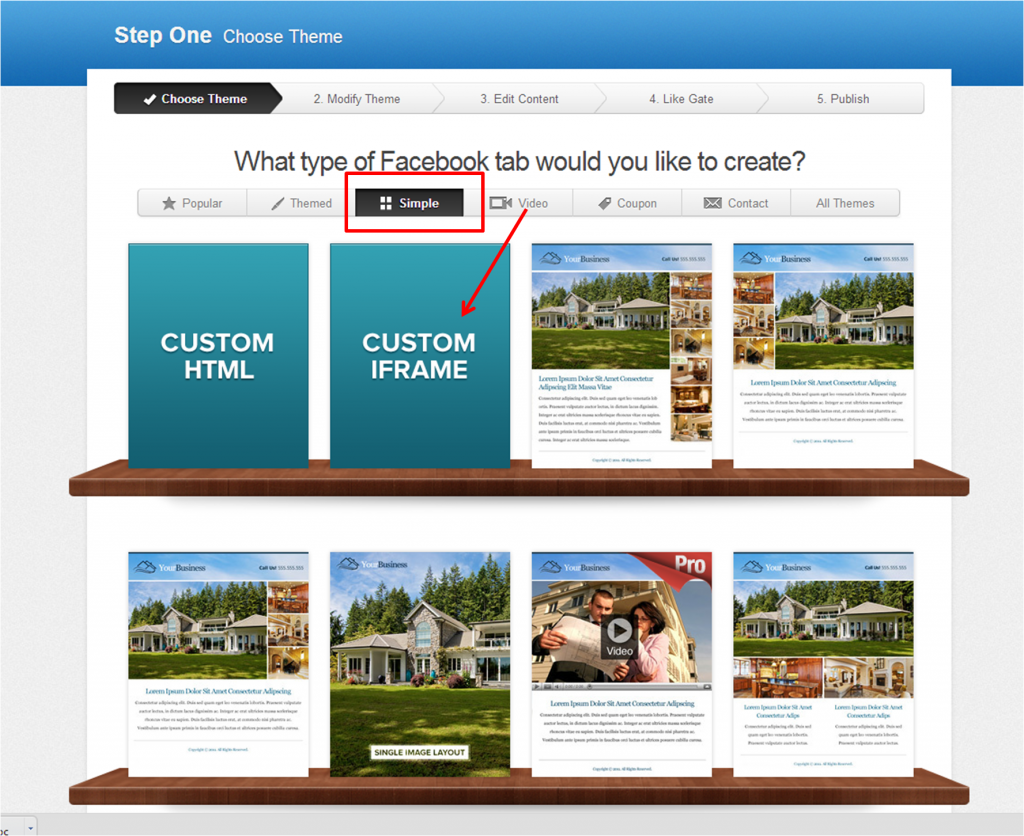 Iframes allow you import a webpage in its entirety into the Facebook interface, and this enables you to send people to an external page without ever leaving Facebook.
All you have to do is insert the url of your landing page into the field prompt, and violia! Pagemodo does the dirty work for you. 😉
Next, you will need to create the actual tab that will display on your fan page. These tabs are officially called "apps" now, and they look like this: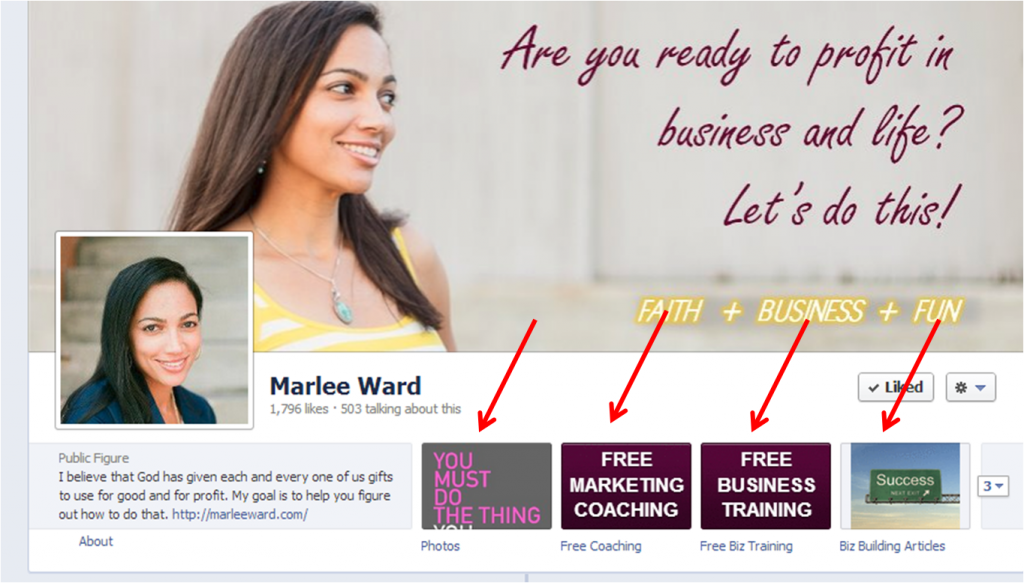 Make sure your app title is easy to understand. Remember, clear NOT clever is the name of the game here.
Pagemodo will then ask you if you want to create a "like" gate, which is step 4 in the Pagemodo process. A "like" gate makes it so that when someone clicks on your ad, they are transferred to your page, but they need to "like" your page before they can see the content of that page.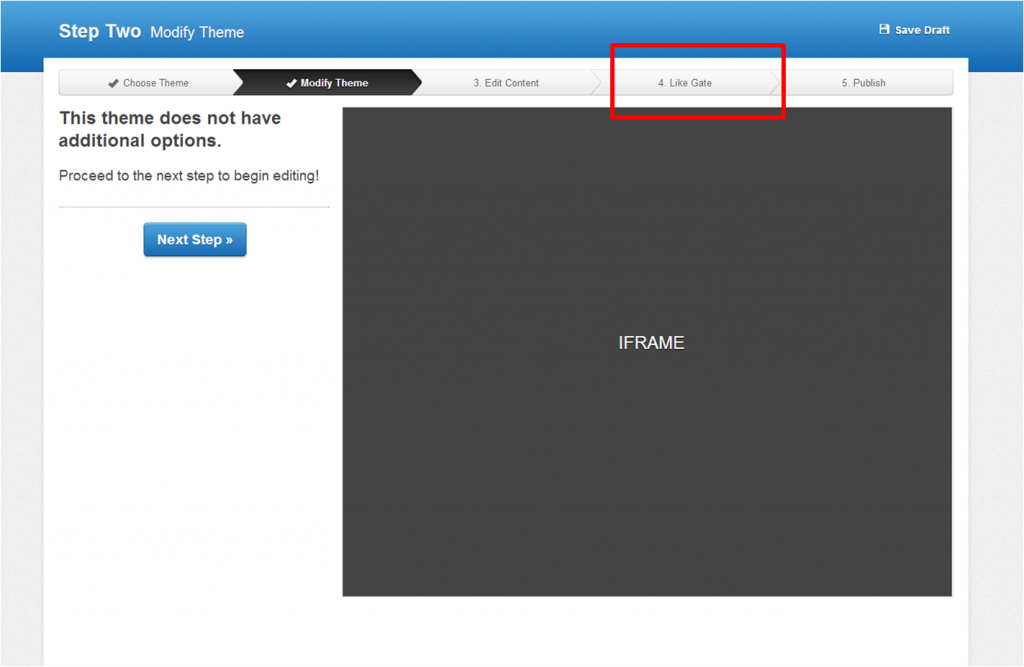 This is how you can attempt to get both a like and an opt-in in the same click-thru, so go ahead and enable the "like" gate.
Pretty cool, huh? 😉
After you've set up your like gate, you will create your button and publish your app to your fan page. Pagemodo make this happen seamlessly.
Now, go and grab your pre-tested ad.
When you set up your ad, you want to select a "Facebook URL" to drive traffic to. Paste the link to your new app page, which is the page you just created using Pagemodo, into this destination field.

You should have already tested your ad, so use the same targeting metrics you did before. Just be sure that you've selected very specific and highly targeted demographics. The more specific you can be in who you're targeting the better your ad will perform.
Also, use body text that makes your prospects say, "Yes!" in their mind.
Instead of using body text that says, "Follow us we're great!" try something that says, "Click "like" if you want to lose 10lbs by the New Year." Again, specific and intriguing, so that an interested person will say, "Yes!"
Now, you are good to go!
As people click on your ad, they'll be transferred to your opt-in page, but met with a "like" gate first.
Once they give you a "like" they'll have the opportunity to opt-in for your free offer right on Facebook, and promptly get back to whatever procrastinating they were up to in the first place. 😉
It's magical and awesome. I hope you'll try it.
But I Don't Have Money To Do This!
Really….
I'm going to have to call you out on that one.
If you do this right, you can spend $10 per ad cycle and see incredible results.
Besides, if you have amazing products and services that really help people, you will eventually generate sales from these prospects.  And, because you can track your ROI you can see exactly how much money your Facebook advertising is really making you.
Right now, I'm averaging a 5840% ROI. That means for every $1.00 I spend I make $58.40. It doesn't take a math genius to see how cool that is.
Give up your mocha lattes for the week, and spend that $20 on your business.
If you follow this formula it will be plenty worth it.
Why Did You Just Give Me Your Best Kept Facebook Advertising Secret?
Honestly…because I want to see you succeed.
I'm about helping you build a business for good and for profit.
If you're serving others at your highest level, you are blessing them. And, when you are blessed through your compensation, you are given the power to be a blessing others in an even bigger way.
You're empowered to give to others, to pay it forward, and honor God with the things he's given you.
I think that is amazing thing, so I hope you'll make the most out every opportunity you get to grow your business to His glory.
If you liked this post, I'd love to know about in the comments below.
AND…you should also sign up for my free weekly e-mail training if you don't already get it.
Each e-mail is packed with little nuggets of business building strategy like this, and I'm gearing up to offer some free video training that you won't want to miss.
You can sign up by using the form below this post.
Good luck!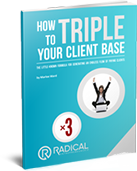 Enter your email to get your FREE marketing guide and training now.